The Power of 3 Has a New Wiki
Welcome to Charmed Legacy - a Brand New Charmed Wiki!
The Charmed Legacy is dedicated to the hit WB series Charmed. Charmed ran for 8 consecutive seasons from 1998 to 2006 and followed the lives of 4 sister witches with great magical powers that they used to battle demons and the forces of Evil, vanquishing any evil being that threatened the lives of Innocents.

Anyone who is a fan of Prue, Piper & Phoebe Halliwell, Paige Matthews and the Power of Three they used to vanquish demons on a weekly basis can contribute and edit articles.

This is a collaborative project meaning anyone who is a a fan of the show can edit. Right now I am just bridging the gap and creating articles without adding the pertinent information. Contribute to any article you wish. Together we can make this the best Charmed fan site on the net!!

This wiki was started on December 28th, 2010. Create an account and make your contributions!

Be sure to read Rules of Charmed Legacy before creating new articles!!

Please see Charmed Legacy Color Codes for Infoboxes before creating an infobox on an article!

Enjoy the wiki and Happy Editing!!

Blessed Be!
The Charmed Ones
The Men of Charmed
Click on an image to help create the Charmed Comics Articles!!
Featured Character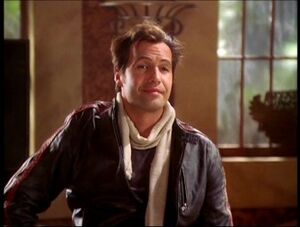 Drake De Mon
Featured Image
Paige and Grams Meet for the First time
Featured Spell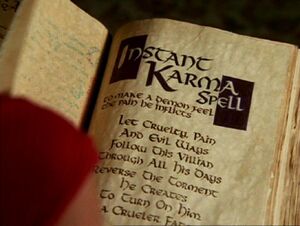 The Instant Karma Spell
You Can Help!
Here are a few articles that you can help Create:
The Power of Three
Paul Ruditis
Prudence Melinda Halliwell
Please add relevant information to these articles to make them as informative as possible. Then buzz me to see what is next on my list. Let's work together to make this wiki the best it can be. If you have any other questions whatsoever, I'll be glad to answer them to the best of my ability to give you a clear understanding on the topic of the question. Let's make this the best Charmed wiki out there!